Home
/
Puzzle Fun Magazine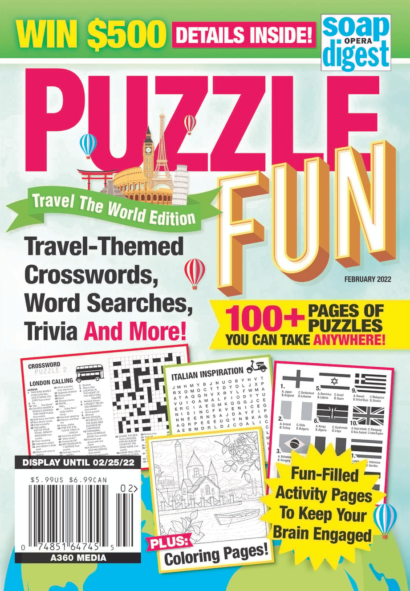 Subscribe Now & Save!
ONLINE SPECIAL
Limited Time Offer!
Save 66% off
the cover price!
Just $24.00 Per Year
Puzzle Fun Magazine:
Over 100 pages of easy, yet challenging puzzles, including crosswords, word searches, sudoku, mazes and more, plus coloring pages and answer grids. These fun-filled activity pages will keep your brain engaged and provide hours of mind-sharpening relaxation and enjoyment.